Sale!
BIVI™ Emergency Sleeping Bag
Save $16
Only 5 left in stock
6
People
are viewing this right now
Description
Is THIS 1 Of The Most Underrated Survival Tools Of All Time?
If you are forced into harsh conditions, staying warm and out of the elements makes the difference between life and death. The BIVI Emergency Sleeping bag is a small investment that could save your life.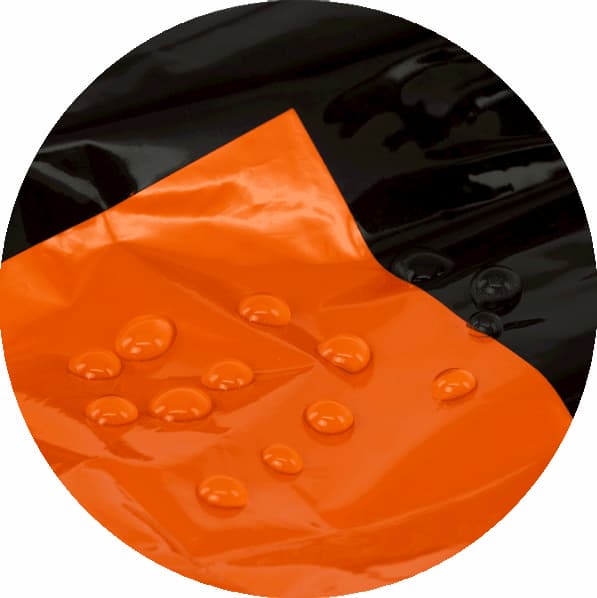 Durable emergency BIVI protects you in the worst conditions
Whether you are stuck in pounding rain, howling wind, or relentless snow, bad weather conditions are no match for the BIVI emergency sleeping bag. We designed the BIVI to provide you with protection against the toughest conditions Mother Nature will throw at you so you stay warm, dry, and alive:
Tear and puncture-resistant 26um extra-thick coated polyethylene material
The reflective interior reflects up to 90% of your body heat
Seam-sealed edges keep wind, rain, and snow out
Durable waterproof Nylon stuff sack rugged enough for any survival situation
Multi-functional stuff sack with patent-pending para-synch™ technology drawstring
The BIVI emergency sleeping bag includes extra tools to help you get through an emergency alive. The patent-pending Para-Synch Technology™ 550 lb. paracord drawstring can be used to tie down, repair gear or the inner strands can be used as tinder to start a fire. A powerful 120-decibels survival whistle is attached to the end of the drawstring so you can easily signal for help when you're stranded and out of sight.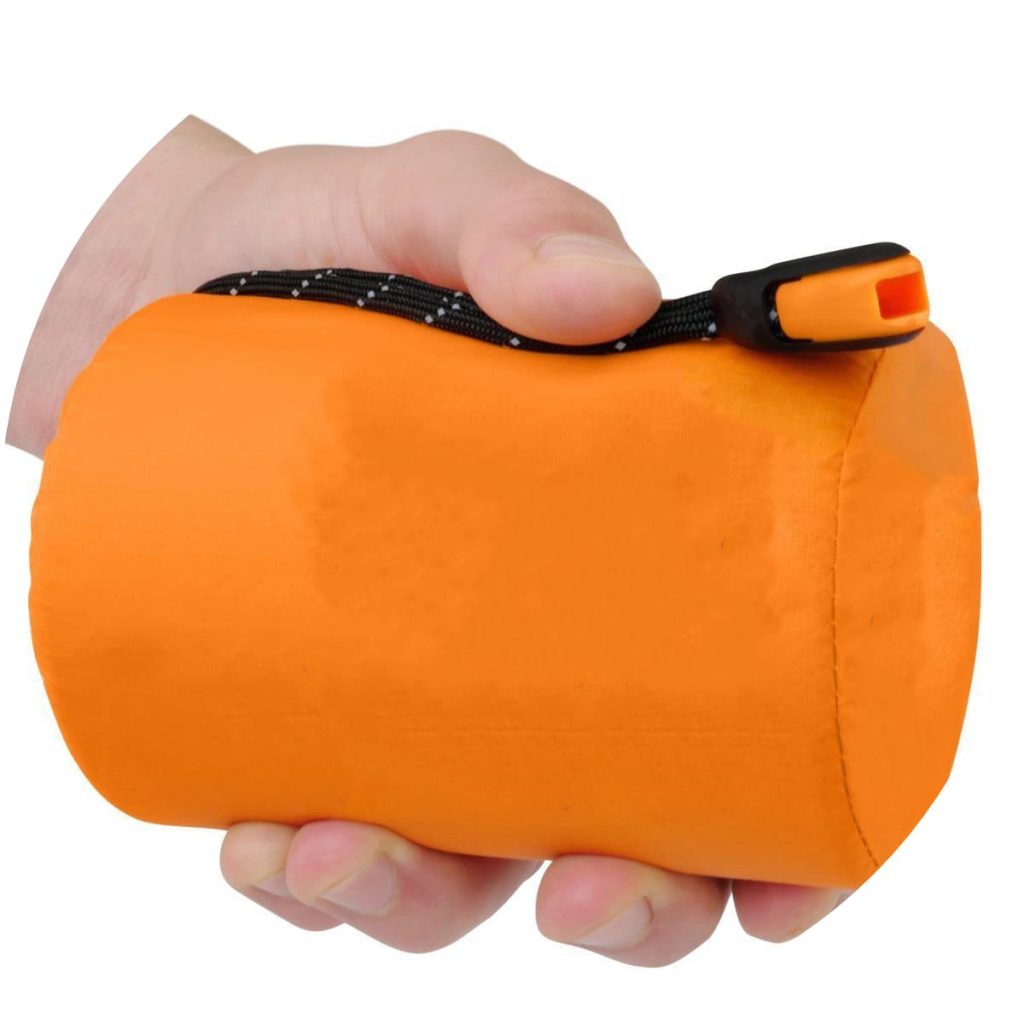 Compact size so you can take it anywhere
The BI emergency sleeping bag weighs just 4.1 ounces and comes packed inside a compact stuff sack so it can go anywhere you can. Toss it in your bug out bag, backpack, camping gear, trunk, or glove box so you have easy access to an emergency bivy survival shelter without adding a bunch of bulk. Ideal for your winter survival kit, car emergency kit, bug out bag, or hiking pack, nothing beats the comfort of knowing you're ready for an emergency.
5 Amazing Reasons Why BIVI Emergency Sleeping Bag Is One Of The Best Survival Tools Ever
✔️Super Durable: BIVI Emergency Sleeping Bag is coated with a special material called Heatsheets®. This material is stretchy, tear-resistant, and made to last. You can use it over and over again and it'll be there for you when you need it.
✔️Waterproof & Windproof: BIVI Emergency Sleeping Bag keeps rain and wind out, effectively protecting you from the elements. And unlike other emergency sleeping bags, it also features completely taped seams which creates an impenetrable barrier between you and what could kill you.
✔️Super Lightweight & Compact: For survival, lighter is better. Weighing only 4.1 ounces and fitting in the palm of your hand it'll literally never weigh you down.
✔️Ultra Warm: Because it reflects 90% of your body's heat back to you it will absolutely keep you warm in the brutal cold. Plus you can slide it inside a sleeping bag and raise the bag's temperature rating by 20 degrees!
✔️Super Easy to Use: Emergency situations are no time to deal with complicated survival tools. And even though the BIVI is light and compact, at 7 feet long and 3 feet wide it's super easy to get in and out of which makes it perfect for survival situations.