Description
MEET
The Mini™ Stove
WAS $49.99 NOW $24.99
SAVING 50% OFF
FREE SHIPPING
From the US
Guaranteed safe & secure checkout
THE LAST STOVE YOU'LL EVER BUY!
WE GUARANTEE IT.
Tired of carrying heavy stoves when camping?
Make your camping trip more safe, comfortable and fun.
SAY GOODBYE TO THE HEAVY STOVES
The Mini™ Stove is all you need for your outside camping when you need a hot meal or a cup of tea.
Bet you love the little things that make the difference… So do we! The Mini™ Stove is designed to fit a 6-in. pan on top of the serrated supports and you can boil 1 liter of water in just under 3 min.
This is one of the lightest, most compact canister stoves you can find.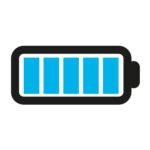 Consumption
3000 watts, 5.1 oz/hr.
Lightweight
Lightweight at only 1.6 oz. (45 g) for easy carrying.
Easy to use
Compact folding. Transport bag included.
Efficiency
PerfectFlame™ technology for more efficient cooking with less fuel.
Power
The powerful burner boils 1L of water in 3 min. 10,000 total BTUs of cooking power.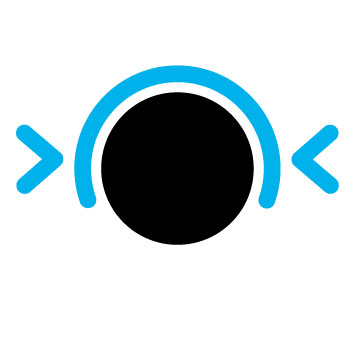 Stability
Lower stove's center of gravity. Improved safety.
Ecodesign
This stove has been the subject of an eco-design approach.
Powerful!
Our internal tests give us values that reflect more the actual conditions of use. In fact, we tested our stoves with Trek 500 stainless-steel pans, filled with a liter of water. Result: 3000 watts. Consumption: 5.1 oz/hr. Heating time: 3 min 23. The results and performance of different stoves must be analyzed in a comparable way (same conditions and parameters).
Setup Super Easy!
Just flip those pot support legs out;
Twist the stove on your canister;
Tip: make sure the control valve is fully turned off before twisting the stove on.
Advice
Many parameters affect the capacity and performance of your stove: atmospheric pressure, wind, dampness, etc, and can therefore change the boiling temperature, heating time as well as the number of liters heated with one cartridge. We strongly recommend using a wind-shield to optimize gas consumption. The performance of a stove is therefore assessed according to the gas consumed / heating speed.
Storage instructions
Avoid contact with moisture. Do not leave out in the rain. After use or cleaning, store your stove in a dry place, taking care to unscrew the cartridge.
Eco-design
Our teams care about the environment, so this product has been subject to an eco-design approach that consists of removing surface treatments that only have an aesthetic function. As such, we have removed the paints and anodizing on all the parts (feet and pan support, burner, gas flow control, etc) of this stove, while still ensuring its performance, technical features, and durability.
These actions help limit the environmental impact of your product.
Pot support!
Because the Mini™ is so compact the pot support legs are shorter than the larger stove's but they are long enough to support both the compact "tall" pots and the wider pots. With the wider pots, the trick is to orient the pot so the handle is against one of the legs then it will be stable.
Stability!
The Mini™ Outdoor Stove is very secure on a canister and the pot support legs will not move anywhere. If a canister itself sits on the surface secure there should be no problems. The little "teeth" on the pot support legs have enough traction with a pot bottom.
Features
PerfectFlame™ technology provides consistent performance, even in extreme conditions.
10,000 total BTUs of cooking power.
Folding design to easily fit in your pack.
Fits a 6-in. pan.
Adjustable burner gives you precise temperature control.
Serrated pan supports let you stir pots and pans without them slipping.
Generated fuel system minimizes flare-ups after lighting.
Perfect for backpacking, emergencies, and other outdoor occasions.
Technical specs
| | |
| --- | --- |
| Best Use | Backpacking |
| Fuel Type | Canister |
| Fuel | Butane/Propane |
| Average Boil Time (1L) | 3min |
| Ultralight | Yes |
| Dimensions | 2 x 1.25 inches |
| Weight | 1.6 ounces |
Superior quality. Unbeatable prices.
We at HikeYou are trying to deliver the best value in the retail hiking and camping industry by offering high-quality, sustainable, and cost-effective products.